Miracle at Midnight
From the day and hour Mike Feeney stepped off Aer Lingus Flight 101 from Dublin and his feet touched the ground in Kennedy Airport, he knew he had it made.
Twenty years later, he still remembered the euphoria of hurrying through hordes of people in the sweltering New York heat. The sound of honking horns and frustrated drivers. Obscenities hurled at uninitiated jaywalkers. Yellow cabs, loitering by kerbs, hoping for a fare.
He could still recall the journey on the Van Wyck. The chain of tolls, bridges and waterways; wide streets, tall buildings and traffic jams, that led him to his new home in the Bronx.
Living with six hard-drinking expats in a run down tenement on 161st Street close to Yankee Stadium took some adjustment. The undulating hills, breath-taking views and spacious accommodation of the Emerald Isle, but distant memories. Still, he had come to make his fortune - and that's what he did.
Carefree, work-filled days, when construction boomed and money poured in. A good bricklayer like himself made as much in New York in a month as he did back home in a year.
Hard work and commitment paid off. Within five years, he had built a successful construction business. Ten years later, he moved into property development. Five years after that, he opened a string of Irish bars and restaurants. Within twenty years, Feeney's Construction, Developments and Irish Houses peppered the Greater New York and Philadelphia areas.
But the Midas touch had its downside. The invincible Mike Feeney lived the high life. Three failed and childless marriages left him bitter. He liked the women, but he longed for a child. He wanted a little girl that would look up to him. Someone he could be proud of and show the world.
At forty-five, his time seemed to be running out. He loved the gratuitous sex and all-night parties. He thrived on the high-rolling trips to Atlantic City. His over-indulgence in Cocaine had been described by more than one as an addiction - but what did they know.
At times he binged so excessively that he didn't see the light of day for weeks on end. Divorce settlements cost him a fortune. Senior staff lost interest in his holdings. Several high-profile legal decisions forced him to pay out millions. Apparently, he owed Internal Revenue a substantial sum. When he investigated the matter, he sensed his own accountants had embezzled him - though he couldn't prove it. By the time Mike Feeney fed his habit and consolidated his losses, bankruptcy had ruined his life.
Which is why, after twenty odd years, he shivered on the corner of Allegheny and Broad in North Philly, and watched as a small band of people filed into St. Patrick's Catholic Church for the Christmas-Eve 7:30 p.m. vigil mass. The traditional midnight service had been moved forward.
He hadn't had a fix in days now. He owed his supplier and he couldn't make it through the rest of the week without a dose of the dust. Ironic, that at 7:35p.m., when he crossed the street with his double-action, semi-automatic, Walther, on the ready, he intended to rob a church named after the patron saint of the land of his birth.
He slipped in, knelt in the back pew and waited patiently for the homily. A good crowd attended. He hadn't been part of a congregation for so long, he could hardly remember the format. He hoped the collection still took place at this point.
Yes. After a sermon, when the priest ranted on about goodwill, and losing Christmas to commercialism - some things never changed - six men took up the collection. They carried baskets brimming with cash to the altar.
Mike felt his mouth salivate and his pulse race at the thought of a fix. He moved fast, closed and barred the double doors, pulled his balaclava down over his face and fired two quick rounds into the ceiling. People screeched and screamed. Parents pulled their children close and shielded their eyes. He fired another round into the air and ran to the altar. Grabbing the priest, he held the gun to his head. The crowd settled.
"No one's going to get hurt. Do as I say and I'll be outta here in five minutes."
He pulled a garbage bag from his pocket and threw it to an old man in the front row.
"Empty the baskets," he shouted.
The man looked at the priest. The priest nodded. "Do as he says."
The congregation remained quiet and still. "May God have mercy on you this Christmas, my friend," the priest announced for all to hear.
"Fuck up, you bumbling old fool," Mike replied. He pointed his gun at the old man. "And you . . . hurry it up there."
"Not a local accent," the priest said, after a few moments.
"Never you mind about accents."
"Lapsed, I assume," the priest continued, undeterred.
"What did I just tell you?" Mike said, tightening his grip on the priest's garments. He pointed to the man again. "Would you hurry it along, Pops."
The old man looked up, let go of the bag and sat down on the steps. "I'm sorry, Father, I can't do this. I've fought for my country in two wars and I'll be damned if I'm going to take orders from some cowardly punk pointing a gun at defenceless women and children in a church. So go ahead, shoot me, you two-bit son of a bitch."
"John now, please. Do as he says," the priest urged. "We don't want any trouble."
Mike pulled at the balaclava irritating his neck. "Jesus Christ. Of all the churches I choose to rob, I end up in the middle of a fucking Oprah show with a war hero."
He pointed his gun to another gentleman in the front row. "You. I suppose you've some hero's cause too."
The man stood and looked up. "No, no, not me, Michael. I've no cause worth dying for. Well, I'm thinking its Michael," he said, straining his neck.
An old lady coughed and Mike pointed the gun at her. The crowd gasped. "I'm warning you now. The next one to move gets it." He turned to the man standing. "What are you on about, asshole? My name's not Michael."
"I know, Mike," he replied.
The overpowering heat in the church began to agitate Mike. He scratched his crotch with the gun, then, pointed it back at the priest's head. He looked down to where the trash bag lay, with only one basket emptied.
"Okay, fill it," he said, pointing to the person standing.
As the man began to fill the bag, Mike became curious. "You think you know me?"
Without raising his head the man responded. "I do know you. You're Mike Feeney. How could you forget? I used to work for you. You helped me out. Four years ago . . . my little girl. You paid for her open-heart surgery on Christmas Day. Remember?"
Mike eased his grip on the priest's clothing and leaned on the altar. The man continued. "You're the Irish Santa." He turned to a little blue-eyed girl wearing a hooded sweatshirt sitting in the front pew. "Roisin, that's the Irish Santa."
The little girl fought off her mother's attempt to restrain her and climbed the steps. She walked to where Michael leaned over the altar and raised her arms to hug him.
"Go away now, child, before you get hurt," he said, in a hesitant gruff voice. "Your dad's got me mixed up."
"No, he hasn't," the child replied. "You must remember me." She pulled up her top and showed Mike the scar running from her neck to her naval. "You saved my life. I have your photo on my dresser. I pray for you every night."
"Like hell you do. You're only a kid. You couldn't be praying for me or I wouldn't be here. No, no. Go on back to your mom now." He pointed the gun at the congregation again. The child pulled her top down, but refused to move. She grabbed his trousers and pleaded.
"Can I see your face?"
"Not a chance." Mike signalled to her father. "How we doing there?"
"Good. A few more minutes. It wouldn't hurt you know."
"What wouldn't hurt?"
"To show her your face."
Mike thought for a second. "Are you crazy?"
"Look at it this way," the girl's father said. "You're not going to shoot anyone. We know who you are, so why not grant the child her Christmas wish? Do you know how often she has asked to meet you? Only for you and your generosity, she wouldn't be here today."
Mike released the priest and looked at the child. The little girl held up her arms again. He scanned the congregation and waved the gun. "Don't anyone try anything funny." He turned. "Just a quick hug."
He bent down and the little girl flung her arms around him. He shivered, a cold sweat broke on his brow and an uncontrollable tremor seized him.
"You're sick, Santa," the child said, drawing back. "You've got the flu. Come home with us. Mom will give you Calpol to make you better."
Mike straightened, stared at the sea of eyes before him and glanced at the priest by his side.
"We can get you help, you know," the priest said. "We have good programmes, right here in the parish."
Roisin's father threw the bag full of cash into the centre aisle. Mike stared at it. The girl tugged at his leg.
"Come on, Santa, we'll help you, like you helped me. I'll share my turkey with you. Please?"
Mike paused and tried to steady his shaking hands. He set the gun down and rested his arms on the altar. "You can help me?" he said to the priest.
"Definitely. That's my business - redemption. Take off the mask and take part in the service."
"You can have my seat, Santa. I'll sit on your lap," the child said.
"And you'll share your turkey?" Mike asked.
"Sure – all of it."
He looked across the crowded church. "Jesus. I can't even get a simple robbery right." He grabbed his balaclava, rolled it up his face and shook his head.
"You are the Irish Santa!" Roisin exclaimed.
The congregation remained silent. Someone began to clap. Others joined in. The priest turned and hugged Mike. People continued to applaud as they rose to their feet. Roisin led Mike to the front pew.
---
Clean for three years now, doing well in his small construction company, Mike Feeney keeps a picture on his desk. It shows him sitting with a seven year-old girl. Both of them are smiling. The girl has her arm around his neck. The caption reads:
To Mike, the Irish Santa,
My other dad.
For both of us.
God gave us a second chance.

Love
Roisin.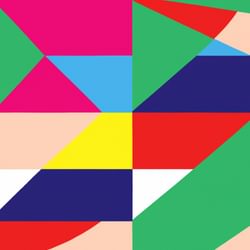 Former Philly resident turned Irish schoolteacher, honing writing skills on Fanstory. Now, a novelist with "Irish Eyes" debut. 📚🍀