Christmas Wishes
What do you wish for on Christmas Eve?
I wish for….
Silver tinsel & glitter to sprinkle,
Colored lights that dance & twinkle!
Bright golden bells that go ring-a-ling,
Pretty choirs of angels that sing!
Cinnamon & peppermint swirls to dance in my nose,
A mug filled with piping hot cocoa & toasty marshmallows.
My cozy red & green slippers snug on my toes,
A crackling warm wooden fire that glows.
And oh how I wish,
The sky to bring a blanket of snow!
So I could feel Winter's magical flakes,
Between my fingers and toes!
Then Mama reads 'Twas the The Night Before Christmas',
While visions of Santa & his reindeer dance in my head.
Oh, Christmas, come quickly! I wish –
As Mama & Papa tuck me to bed.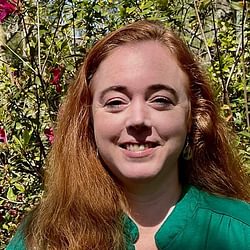 Spending my days mothering, writing, and singing. Additionally I work at a local library, where I lead a book club and frequently discovering a new good reads.